JohnCompanies operates a two datacenters in southern California and a backup center in Las Vegas to provide geographic diversity and to allow for increased expansion. All facilities have susscessfully completed SSAE 16 Type II audits and are fully staffed 24/7.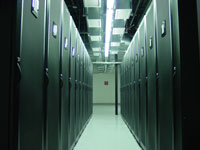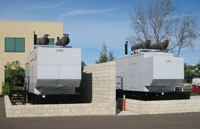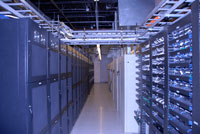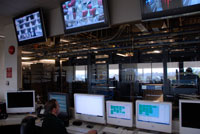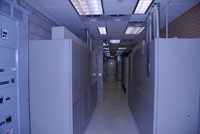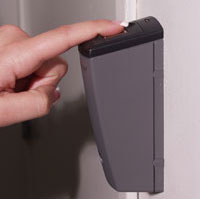 SSAE 16 Type II Audit
An SSAE 16 Type II audit is an industry standard that is designed to provide reasonable assurance that a given risk will be mitigated or detected in a timely manner. The purpose is to preclude service interruption, financial misstatement, or any other negatively perceived impact.


Network Operatons Center
Our network operations centers are staffed 24/7 by skilled network technicians that monitor networks and servers for optimum performance.


Redundant Bandwidth
Providing the highest quality Internet connectivity and performance is our top priority. We connect to multiple premium Tier-1 bandwidth backbone providers ensuring redundancy, minimal latency and fast connect speed:
network
. With dual sourced backbone connectivity, your connections will be optimized to minimize the effect of day-to-day fluctuations in the status of any one network provider.
Redundant Power
Each of our racks is powered by two independent power feeds from two separate UPS systems backed up by two diesel generators. Either power system can handle the total power requirements for the entire datacenter. Servers are plugged into an automatic transfer switch that automatically switches from one power feed to the other seamlessly if one power system goes down.


Building Security
The facilities are accessible by authorized personnel only and are protected by a closed-circuit television system, a digital storage system and a biometric scanner access control network. Secure access to server cabinets offers proactive management allowing remote monitoring and logging of personnel access, management of cabinet environmentals, and notification of security breaches. In addition trained technicians are on site 24-hours a day to monitor datacenter activity and access.


Fire Suppression
An FFM-200, state-of-the-art fire-suppression system provides overall fire protection and security. The FM-200 system is designed to extinguish a fire in ten seconds or less using a clean, odorless gas that leaves no residue and will not short out servers and communications equipment, or damage data files and software.


Redundant HVAC
Two APC AFX series cooling systems provide the high volume Air Conditioning required to cool server cabinets and maintain the proper overall environment for vital network and communication equipment. Either cooling system has the capacity to maintain sufficient cooling for the entire facility.